THE EASY AND ENJOYABLE WAY TO
Brush.
Flush.
Massage.
Get More Kisses with the ToothShower
Who likes to floss?
Water flossing in the shower is convenient, always ready including brushing and massaging the teeth and gums. You are more likely to shower than floss, why not do both? ToothShower sends a stream of water between your teeth to flush away food and bacteria. It feels good, is easy to use, and it works. Set up in your shower so flossing now becomes a habit.
ToothShower Means Convenience
Always ready to clean when you are.
CHECK OUT THESE AWESOME FEATURES
What Makes ToothShower So Great
01.
ENDLESS WATER
Always connected – no water to refill. Save space on your counter
02.
NO MESS
You're already in the shower, no clean up required!
03.
CLEANS BRACES
Accessories that increase your angle and get the tough to reach spots
04.
NO BATTERIES
Never worry about charging or stealing batteries from your remote control!
05.
USER FRIENDLY
Easily swap out accessories for different family members
06.
COMFORT DIAL
Adjust water pressure using a simple comfort dial
07.
STORAGE
Save space on your counter – this keeps a low profile in your shower
08.
NO ELECTRICITY
Powered by your shower – no electricity required
Follow These Simple Steps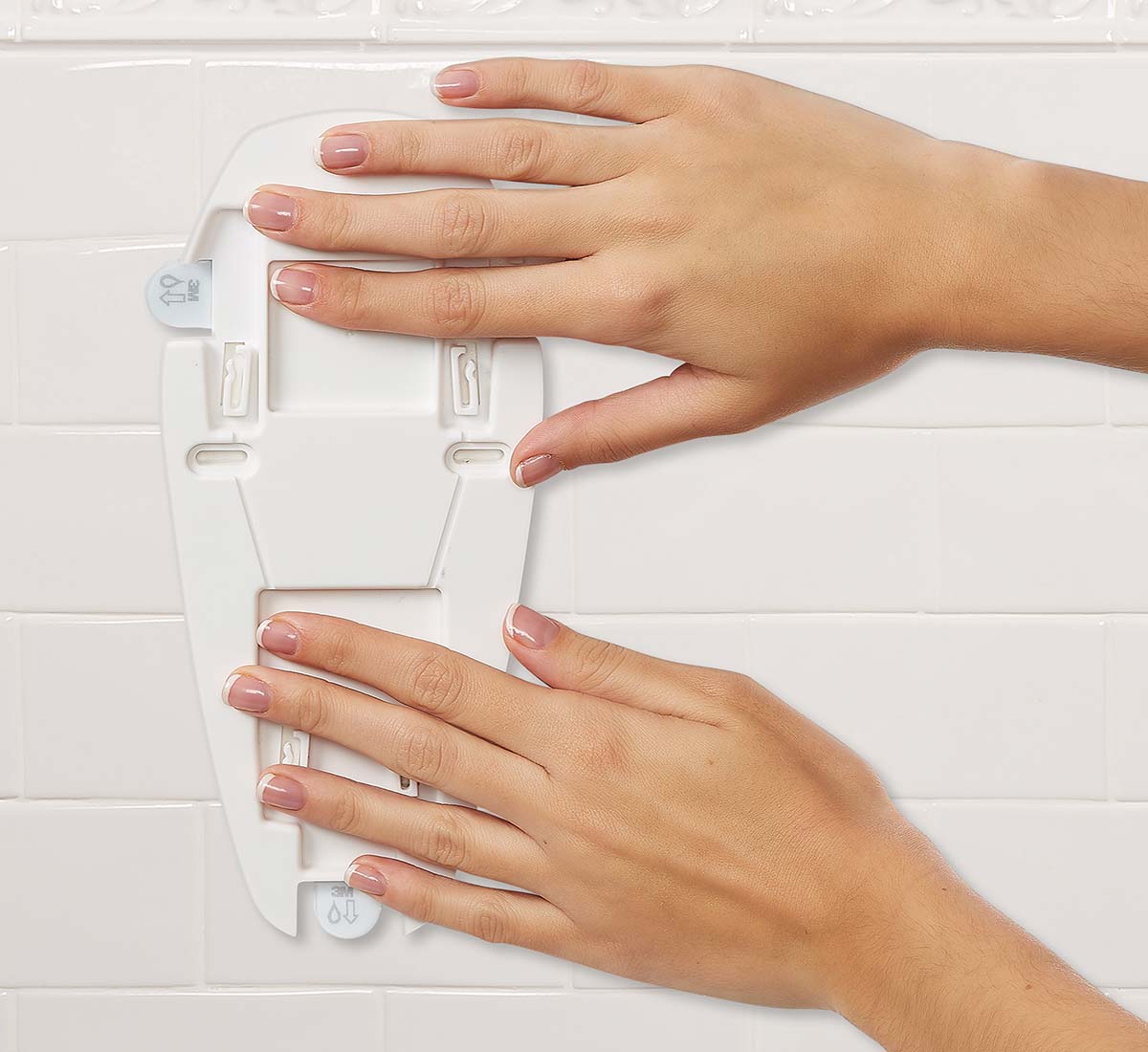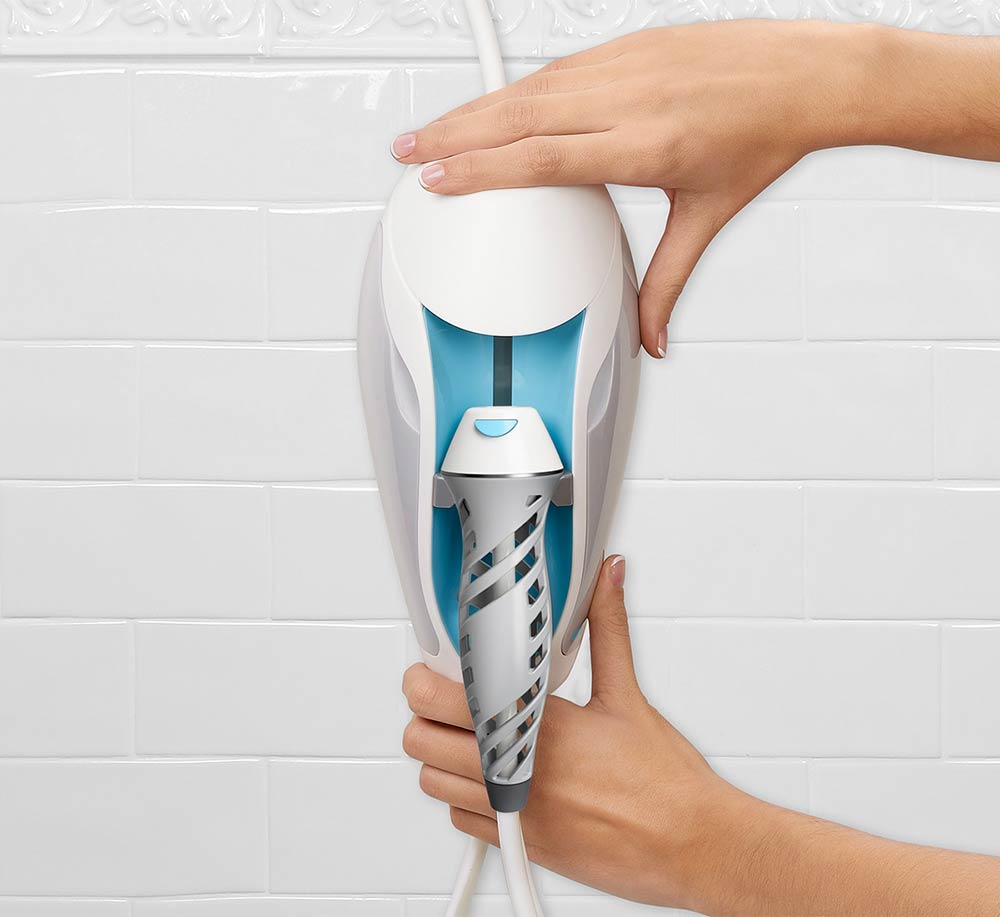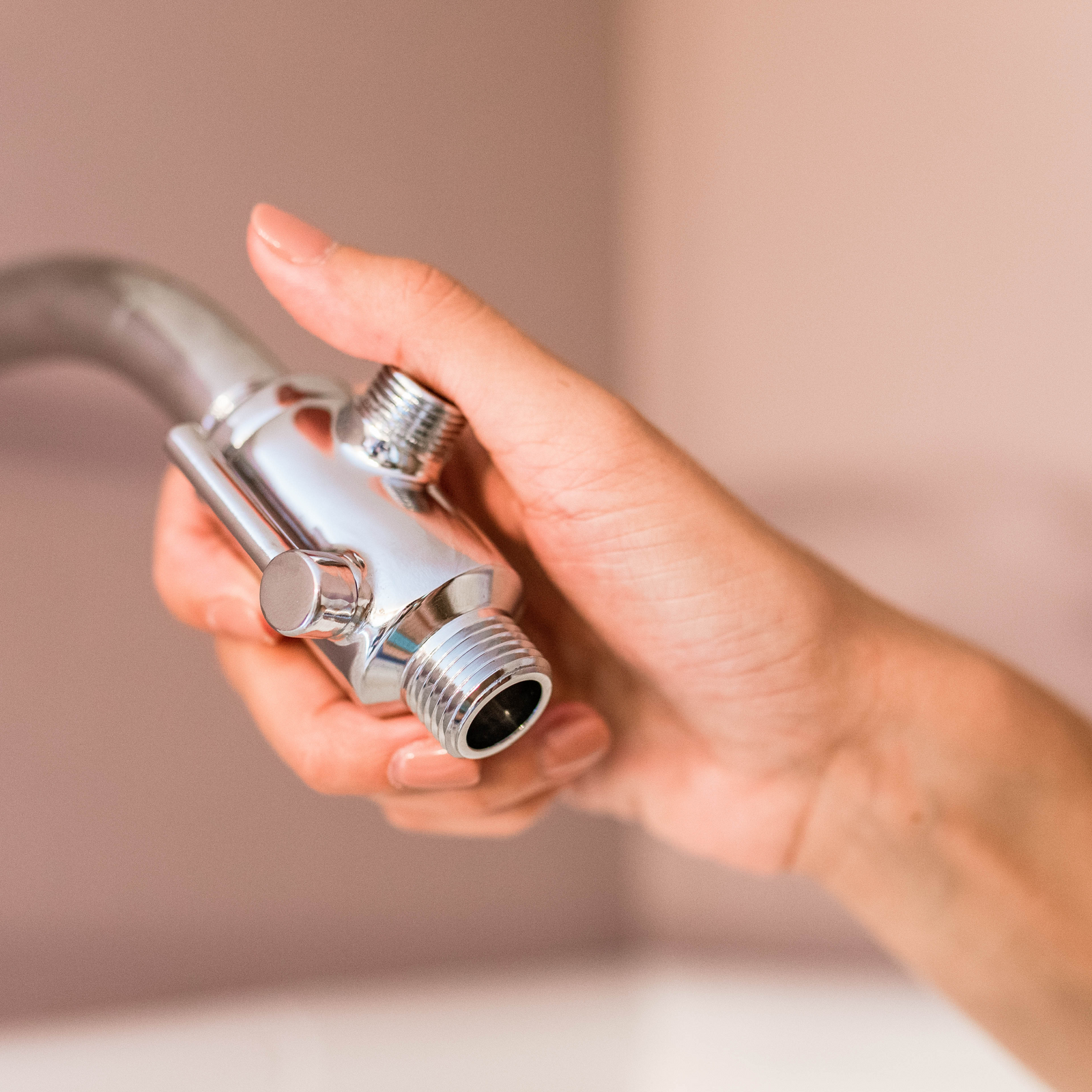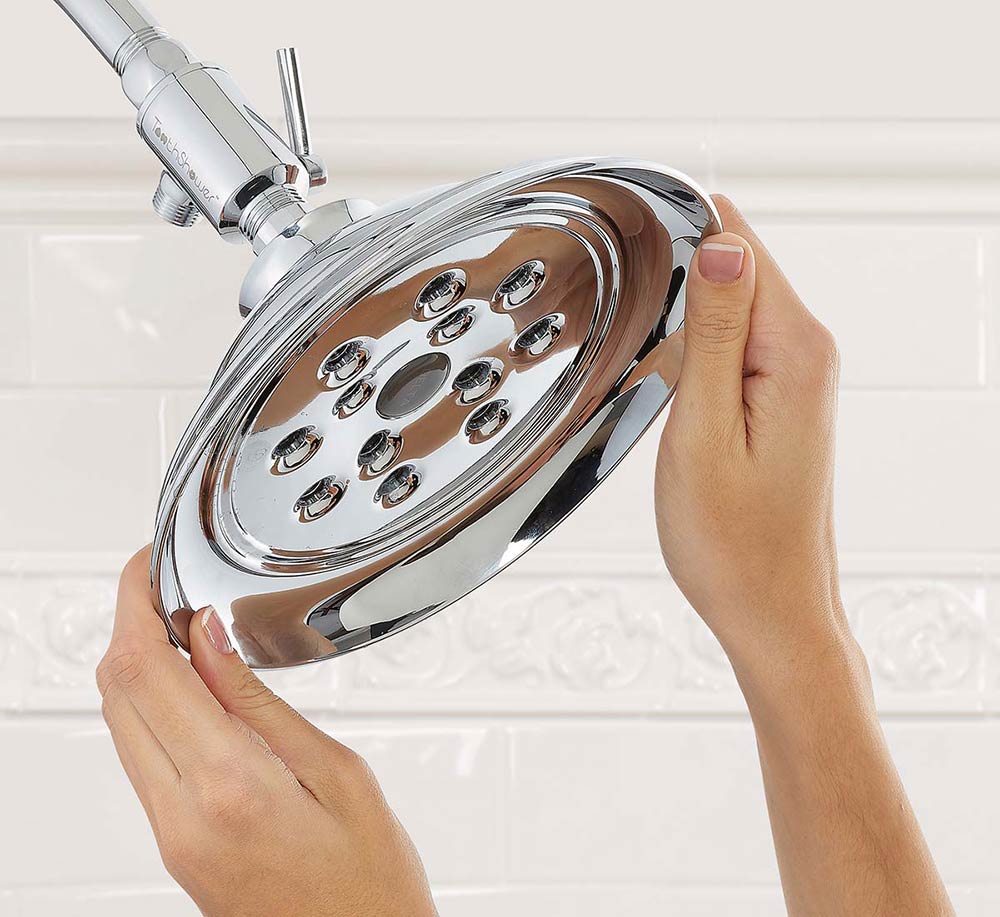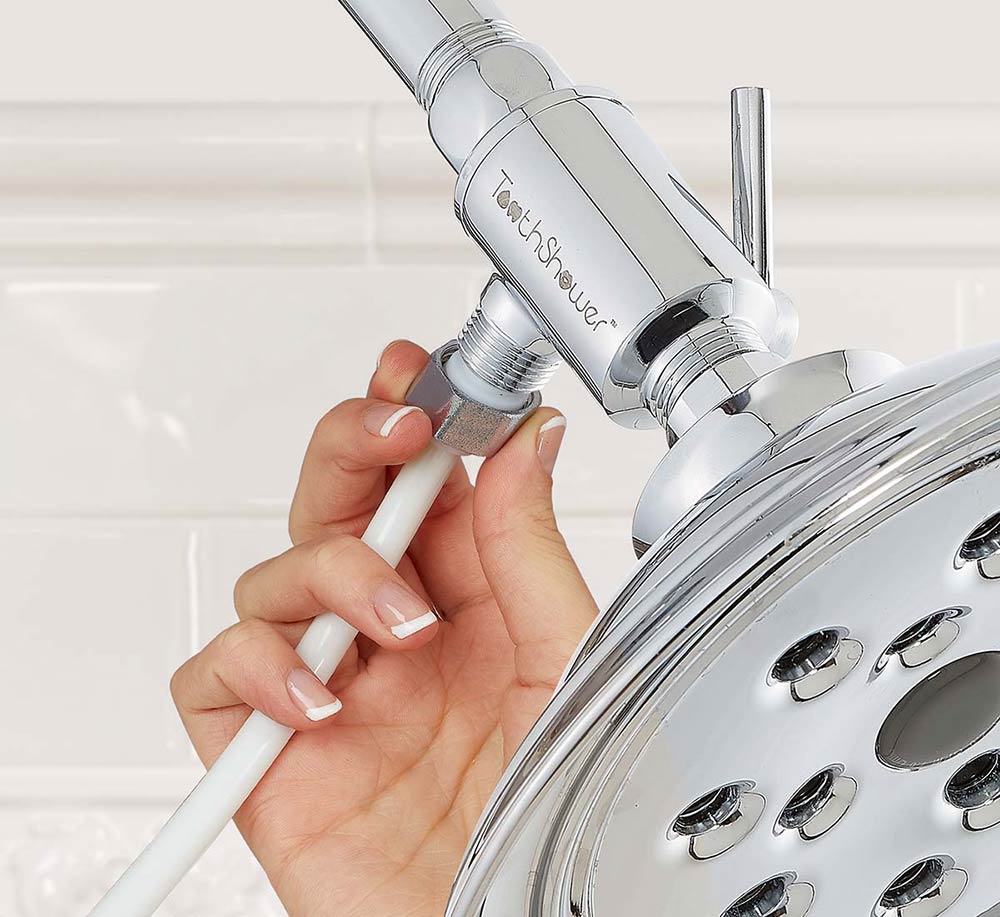 Attach wall plate using water resistant adhesive strips
Lock the console onto the wall plate
Remove showerhead and screw on diverter valve
Attach showerhead to the diverter valve
Connect ToothShower to the diverter valve