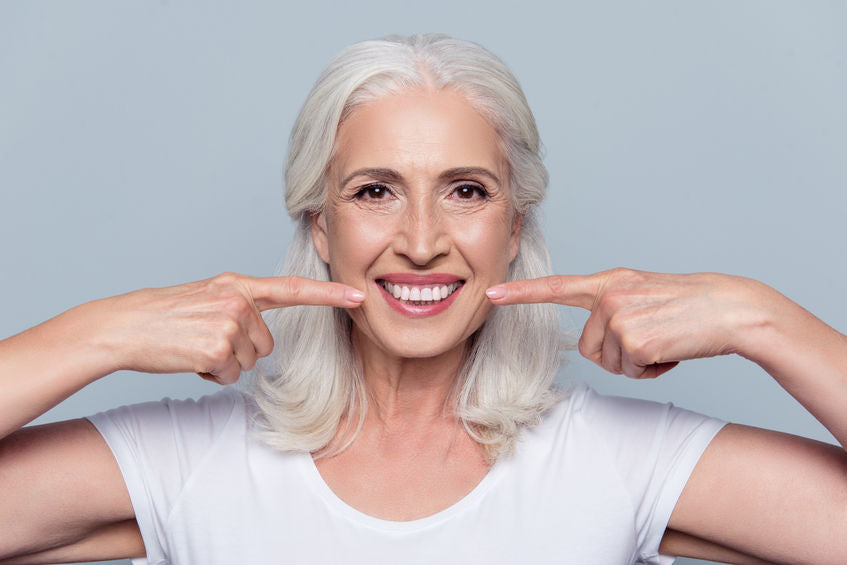 In our mouth, there is a space between each of the teeth. You might not be aware of this because it's really small and you can't see it. It's important to remember that your toothbrush won't clean well in those spaces, so we have to use some kind of interdental (between the teeth) cleaner. This blog post will teach you how to properly clean between your teeth!
Did you know that your toothbrush is not enough to clean all the spaces between your teeth? These little nooks and crannies are where food, bacteria, plaque and other yucky stuff get trapped. This debris irritates your gums and leads to chronic inflammation of the gum tissue which can lead to bone loss under the gum line (ouch!).
Food caught in these tiny cracks also causes sugars in foods like baked goods or fruit juices to seep into these crevices causing acids that start a decay process on our teeth. So, while it may seem counterintuitive, if we want healthy teeth with strong roots for those pearly whites, we need more than just brushing them twice daily!
Brush your teeth twice a day with fluoride toothpaste and water floss at least once a day
Drink water to wash away bacteria that causes bad breath, cavities, and gum disease
Cut down on sugar - it's not good for your teeth or your health
Get regular dental checkups every six months or so to make sure everything is healthy
Visit the dentist when you have any pain in your mouth - don't wait until it gets worse!
If you're pregnant, brush more often and use fluoridated toothpaste to prevent cavities during pregnancy
You're probably wondering, how do I keep my teeth clean between brushings? The answer is simple. Use a ToothShower to remove food debris and bacteria from the spaces in-between your teeth. It's that easy! So, stop using your fingers for cleaning out those pesky little gaps because it will only irritate them more and make you sicker than before. If this sounds like something you need help with then visit our website at www.toothshower.com
We are here for all of your dental care needs--toothbrush included!