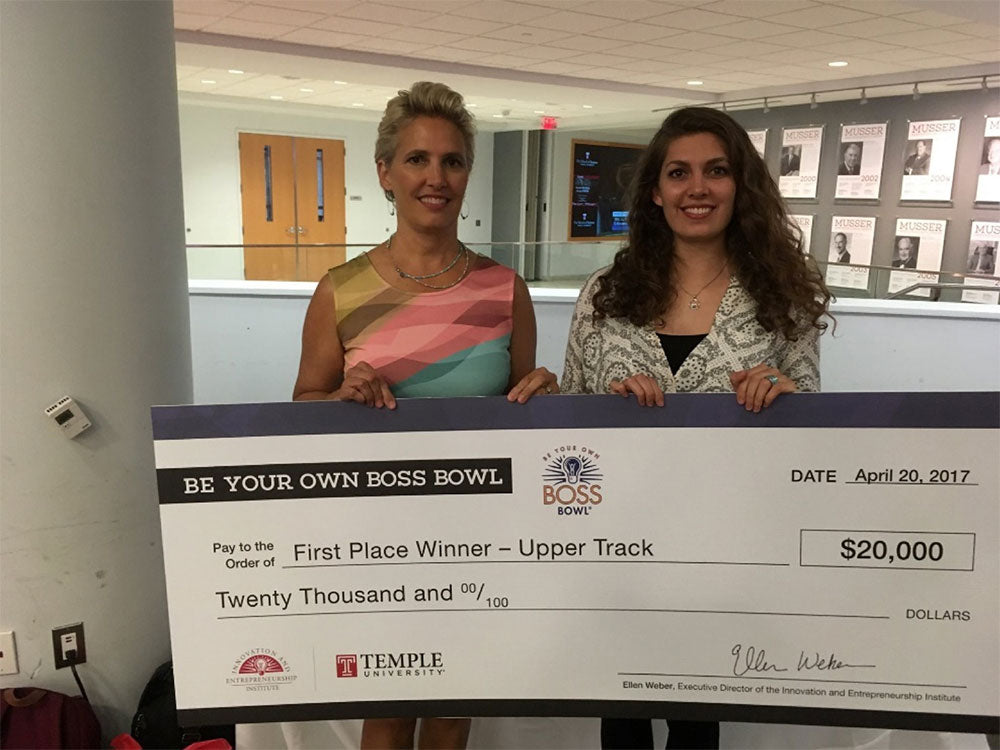 Congratulations to this year's winners of the Be Your Own Boss Bowl, which was started in 1997. A fantastic competition for new and your entreprenuers, which started in 1997 and now offers winners a total prize package, including cash prizes and in-kind services awards, worth over $125,000.  
Learn more here,  about this years winners
Learn more about the Temple University BYOBB
Founder of ToothShower, learn more here 
The owner of ToothShower LLC, Lisa Guenst, was the Grand Prize Winner in the West Chester University Business Idea Pitch 2017 and first place winner in the Temple University, Fox School of Business, Business Plan Competition 2017.
Her company then went on to raise over $375,000 in crowdfunding to prove there is a market for water flossing in the shower.
ToothShower Oral Care Suite On Amazon
ToothShower is a complete oral home care suite for the shower. The company was founded and the device invented by Lisa Guenst. Guenst has been working as a dental hygienist for more than 25 years, having received her degrees from the University of Pennsylvania and Temple University.
The post ToothShower Wins Not One but TWO Business Plan Competitions! appeared first on ToothShower.